For the upcoming Grocery Virtual Expo, we will again be using the Metcash Ordering System (MOS), which will take away the need for manual turn-in orders, alleviate errors and give us up-to-date information on orders as they are placed.
We will be publishing and sending the deal book out to retailers approximately 1 month prior to the Expos' going live, to allow them time to do some homework and review all the deals and stock requirements they need. They will be looking forward to the very best deals and their expectation is that they are only available at Expo. Please ensure that your deals are offered so that all retailers regardless of size and channel can benefit from these great Expo-only deals.
Last year, we introduced some further improvements to the way we manage your deals and our customers' orders during the event. Most notably, we will be opening an online portal for vendors to pre-load their volume requests, which can dramatically reduce the volume of keying required at the event by our suppliers.
All deals will be entered into MOS prior to Expo (24th August – 16th September 2020). Please note the Expo Deal Book will run directly from the data entered into the ordering system. Therefore, if you miss keying your deals into the system, you will not have orders at Expo. We will not be accepting manual orders. All deals are to be entered in retail carton quantities, not single unit deals.
Please take care to ensure that deals that are entered are correct.
The Metcash Food Expo system is split into two:
Deal Entry – The deal entry system consists of a deal details component – which enables suppliers to set up and manage the deals they are offering retailers. Deals can be either against a single item or packaged up into a deal bundle.
Order Entry – The order entry component allows suppliers to enter a customer's order requirements, accept a customer's online order submission, enquire on orders placed, or view reports against order progress to date.
USERNAMES & PASSWORDS
Once you have registered for the Virtual Expo, you will receive a confirmation with your username and password to log into the MOS system.
KEY DATES (for Deal Book Inclusion)
October Grocery Expo
Deal Entry Opens: Monday 24th August 2020
Deal Entry Closes: Wednesday 16th September 2020
The Deal books will be sent out to retailers approximately 1 month prior to the expo going to live to allow them to study the deals and speak with their teams to arrange for orders to be placed.
NB: Deals can be modified after this date; however, those changes will not be included in any printed catalogues or deal books. Therefore, deals can only be improved, or new deals added after this date.
DEAL BOOK ADVERTISING
NEW this year – the deal book is going to include your individual advertisements. The package that you have signed up to will determine if it is a Full or Half Page advert. The advertisement will sit in the front, back or bottom of your deal pages. The specification sheet is located in the side menu on this page, and your dedicated Expo Expert will ensure you have the all the information to give to your marketing/graphics team to ensure it is developed and delivered on time so you don't miss the cut-off time when the deal book is sent to retailers.
Due – 11th September 2020
NEW PRODUCTS UPLOAD
Every Tuesday from the 1st August, we will be uploading all the new lines that have been ranged along with any new retailer information.
KEY DATES FOR ORDERS
Metcash Ordering System (MOS) will open on Monday 21st September to commence bulk orders or early orders upload.
All orders to be entered into Metcash Ordering System (MOS) by 4pm Friday 16th October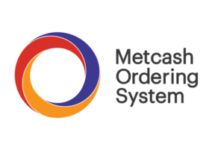 The Metcash Ordering System is only supported in Google Chrome
MOS OPERATIONS TEAM / ORDERING SYSTEM SUPPORT
The MOS Operations Team are available via email from 1st August 2020. If you have any questions or would like some help with the ordering system (deal entry, lines not loaded, need to talk to somebody), email your question/query to [email protected]. An available representative will contact you ASAP.
LAPTOP AND PRINTERS
Laptops and printers will not be supplied for this event. You will need to utilise your own equipment this year. You can print orders and email order copies to retailers, if requested.